By: Jason Wickam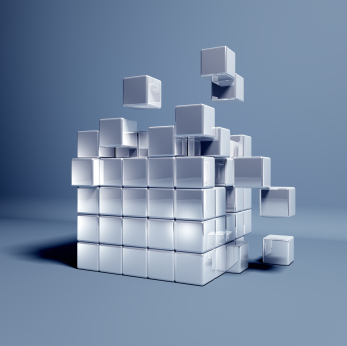 Advanced technologies like the Industrial Internet of Things (IIoT), private enterprise 5G, and Wi-Fi 6E demand a modernized network infrastructure to deliver exceptional service. Adaptive networking uses a collection of software-defined functions to deliver high performance, flexibility, and secure connectivity to enterprises and industrial complexes. To streamline processes and improve efficiency, businesses invest in third-party, agnostic service providers. Managed service providers are uniquely positioned to best advise and incorporate advanced enterprise solutions across a breadth of specialties, ensuring optimization and simplicity at the corporate level.
With adaptive networking, enterprises can assemble their own combination of technologies and techniques, using both established and modern technologies. When done correctly, adaptive networking and its technologies can have significant benefits for enterprises, supporting a company's digital transformation goals through agile solutions and robust connectivity. As cloud capabilities and remote monitoring continue to grow in relevance, adaptations and advancements are best managed by third-party service solutions. The goal of adaptive networks is increased efficiency and optimized connectivity throughout an organization, without the need for physical proximity and communication.
Managed SD-WAN
A software-defined wide-area network (SD-WAN) is a robust, virtualized connection that organizes all existing network connections into one automated platform, centralizing visibility and control. SD-WANs utilize intelligent routing to send data along secure lines according to business priorities and bandwidth needs. This process allows enterprises to control all network traffic while providing a better application experience for users, regardless of the end user's associated responsibilities.
Implementing an SD-WAN will increase business speed, control, and convenience, in addition to improved network uptimes and threat response programs. Each SD-WAN is unique, positioned to accommodate business needs exclusive to each organization. After installation, SD-WAN implementation can result in simplified network upgrades and a significant increase in application performance, specifically when utilized across all branches of a business. Furthermore, SD-WAN infrastructure adapts and improves as the enterprise system utilizes each component. Through machine learning and artificial intelligence, SD-WAN reduces human error and streamlines otherwise complicated processes and systems.
Companies using SD-WAN are more efficient with lower costs due to simplified network management. SD-WAN supports private and public networks with different port speeds and different performance levels, permitting each business to utilize the systems that work best with its unique programming. Regarding security, automated proactive monitoring and sophisticated alert systems allow technical teams to best manage activity across all applications. In addition to increased visibility, SD-WAN connects users and internal security teams through professional, secure transactions.
SD-WAN systems require a specific level of expertise to set up and manage. For security purposes, most enterprises are required to incorporate their home office, branch locations, and a data center all under one SD-WAN architecture. Because of the complexity of the installation and continued management, enterprises regularly turn to a managed services provider that specializes in setting up and managing SD-WAN architecture. To best utilize all components and benefits of SD-WAN systems, many enterprises and industrial communities rely on external professionals to design, develop, train, and maintain the security of each program branch. Well-managed SD-WANs result in improved uptime, faster recovery from outages, and easier network upgrades, creating a network infrastructure for intelligent, optimized service delivery.
Hybrid networking
Most legacy infrastructures are too inflexible and expensive for the cloud, leading companies to turn to hybrid networking. Hybrid networking is the combination of two or more communications standards that work together to form one network design. Enterprises can mix their MPLS and public Internet services to leverage the best benefits of each connectivity solution.
Hybrid networking helps keep enterprises' infrastructure agile while optimizing cloud deployment and innovative services. It also provides the reliability and security