By: Jara Kern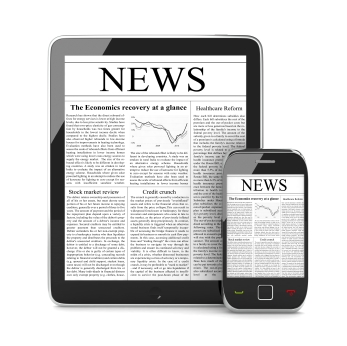 This month's issue examines transformation from a variety of perspectives, a focal point perfectly suited to making sense of industry news headlines from around the world. From the launch of the world's first food metaverse to strategic partnerships driving digital transformation, and the ranking of the world's top telecom brands, it's been a busy month in headlines.
The top telecom industry news stories from the month are summarized below. To view all the news as it breaks, check out Pipeline's News Center or subscribe to receive our telecom industry news summary.
Digital transformation news
New research, partnership announcements and trends made industry transformation news this month. A new report from Accenture reveals that the Metaverse Continuum, a spectrum of digitally enhanced worlds, realities and business models, is redefining how the world works, operates and interacts. The research reveals that businesses are racing toward a future that is very different from the one they were designed to operate in as technologies, such as extended reality, blockchain, digital twins and edge computing, are converging to reshape human experiences. On this report's heels, OneRare, the world's first food metaverse (perhaps better known as Foodverse) announced its official launch in the U.S. market. OneRare will connect food brands, chefs and restaurants to create virtual experiences and interactions around the world.
Even with so much potential on the horizon, there are obstacles. New research from Pegasystems reveals that operations leaders believe insufficient investment in technology could hamper organizations' ability to manage the periods of significant change that lie ahead.
Headlines also included news of key partnerships driving digital transformation. monday.com and KPMG announce a strategic alliance to empower enterprises to boost digital transformation, enhance organizational agility and increase operational efficiency and productivity. Other select tech partners include Microsoft, Salesforce, ServiceNow and Workday.Intraway announced the expansion of its no-code, cloud-native OSS solution in the North American market to drive telco digital transformation for top-tier communications service providers. Eutelsat and OneWeb are partnering to commercialize connectivity services across key verticals including maritime, aviation, enterprise, telcos and government. In addition, Google Cloud and BT announced a partnership to accelerate BT's company-wide digital transformation, including cloud infrastructure, machine learning (ML) and artificial intelligence (AI), data analytics, security, and API management.
Innovation news
Moving beyond digital transformation into the broader universe of innovation, ABI Research named leaders in its Sustainability Index Telco Operators. Deutsche Telekom, Telefonica, Vodafone, and KPN ranked as leaders.
Qualcomm, BMW and Arriver Software announced cooperation for the development of next-generation automated driving technologies. 8x8 has launched 8x8 Agent Workspace to transform the contact center agent role. 8x8 Agent Workspace is a fully browser-based, design-led interface blending contact center and unified communications capabilities in a single application.
Network evolution news
Verizon released findings of a new survey of people who moved homes during the pandemic. The Verizon Movers Study shows more than half those relocating wanted to live in an area with better infrastructure for fast, reliable home and cellular Internet.