By: Chantel Cary, Shirin Esfandiari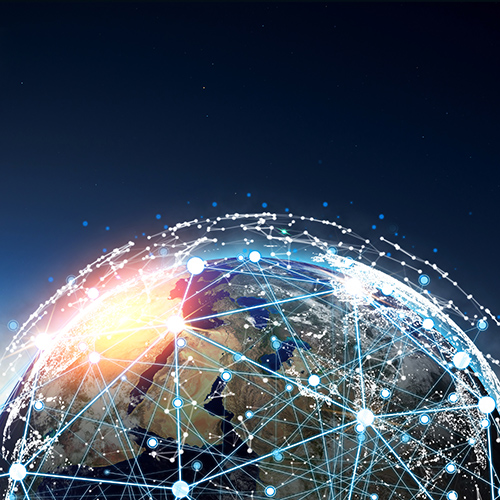 Thanks to new and evolving technologies like automation, IoT, augmented reality, drones, artificial intelligence and 5G connectivity, industries from construction and engineering, utilities, and manufacturing to communications, automotive and state and local government have new opportunities to address their toughest business challenges. For these reasons, the Oracle Industry Lab was launched outside of Chicago as an incubator and testing ground where customers, prospects, and partners can explore solutions that bring 5G and other transformative technologies to life.
An industrious approach
to 5G innovation
Communications service providers (CSPs) are investing billions of dollars in building 5G and fiber networks. Generating a return on those investments requires new revenue streams enabled by ultra-fast, low-latency and reliable networks, and providing a strong customer experience that results in customer lifetime value growth. 5G also represents an opportunity to drive new revenue streams in the enterprise market. These can range from powering smart factories and connected construction sites to robotic surgeries.
At the lab, visitors can experiment with how cloud native communications technologies are enabling automation and scaling to meet expected growth in 5G subscribers, connected devices, and demand for rapid service innovation. They will also be able to explore how service providers can partner with other industries to co-create B2B2X (business-to-business-to-X) offers and business models. To illustrate these opportunities, it's helpful to explore the different enterprise challenges and opportunities that Oracle and its partners, powered by Verizon 5G Ultra Wideband, are addressing in the lab. Each example illustrates the unique role of communications in driving the future of innovation.
Many of the use cases from the lab center on enabling secure and reliable livestreaming of data between industry applications and devices, including the following advancements and projects.
Public safety
First responders and law enforcement personnel are often involved in high-risk, emergency situations in which safety could be improved by adding live communications. Within the lab, there is a prototype police vehicle outfitted with communications-enabled solutions designed to show the possibilities for the future of law enforcement and public safety. An in-vehicle tablet and a wireless connection are built into the vehicle to connect several communications-enabled cameras. Officers also are outfitted with body-worn cameras.
Communications-enabled solutions in this scenario show the possible opportunities within the industry such as revamping the process of incident reports. Data from the communications-enabled camera can be automatically transcribed into incident reports, freeing officers from burdensome paperwork, and allowing them to spend more of their efforts working with the communities they serve.
Construction
Live output from the IoT sensors on construction equipment onsite can be compared with a digital twin in the cloud. With a digital twin, a construction or utility company can react, predict, and control physical objects in a strategic and timely manner. 5G capabilities allow the massive amounts of data needed to create a digital twin quickly and easily. For construction companies, the advent of 5G aligns perfectly with the wave sweeping through the industry. Long seen as resistant to change, the industry's up-and-coming leaders are looking to 5G technology to overcome archaic processes.
Another experience demonstrating accelerated remote asset inspection uses the "Spot" robot to show how digital technologies can increase in-the-field situational awareness and support decision-making (shown in Figure 1 on next page). The remote asset, in this scenario "Spot," provides a view of up-to-the-minute measurements of the surrounding environment empowering smarter workflows and