By: Angus Ward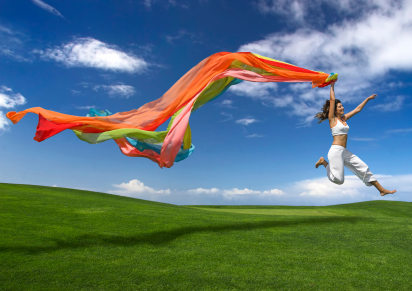 Communications service providers (CSPs) entered 2020 optimistic about the fulfillment of IoT's early promise, believing that it was finally time to harness the potential of 5G and mobile edge computing (MEC) to offer a rich source of future growth. However, many CSPs soon recognized that to actualize this opportunity, they needed to have an adaptive mindset. Enterprises wanted solutions that would drive their digital transformation faster and were simple to buy, fast to implement and easy to consume.
In spring 2020, our research showed that 75 percent of enterprises believe 5G is highly relevant, but 62 percent would only purchase 5G as part of a pre-integrated solution they could simply consume. This was echoed in a recent Analysys Mason study that revealed 59 percent of the same enterprise customers would only buy MEC as part of a solution. Solutions require a much fuller set of capabilities that typically come from partners.
So, what kind of progress have CSPs made? Are they more adept at offering compelling solutions that accelerate digital transformation for their customers? The answer is: not entirely. Omdia's quarterly 5G innovation tracker reveals that so far, 32 percent of enterprises have chosen DIY (to go it alone and build their own 5G solutions), 40 percent looked to others like systems integrators for solutions, while only 21 percent purchased direct from CSPs. This data indicates that CSPs must drive this ratio above 50% percent to make sense of their 5G investments.
Covid-19: resetting how enterprises use technology
One year in, Covid-19 undoubtedly continues to be a changemaker as we witness enterprises hit the 'fast-forward' button on IoT and 5G technology solutions. This will continue to unfold globally as the pandemic makes digitalizing physical assets, automating through Industry 4.0 and securing supply chains more relevant than ever.
Only one in five early-enterprise 5G solution deals are CSP-led, demonstrating that the way CSPs want to sell is at odds with how enterprise and SMB customers want to buy. Some early large enterprise deals, including those we see in automotive with VW and BMW, cut out CSPs entirely – even for connectivity. Businesses want to buy complete solutions that help solve business problems, rather than connectivity and separate technology products integrated piecemeal. This is a multibillion-dollar opportunity that requires CSPs to collaborate and better understand customer needs. And the key to achieving success means becoming ecosystem-enabled solution providers.
As Covid-19 resets how enterprises use technology, major verticals including automotive, manufacturing and logistics are looking outward at opportunities to test the mettle of solutions that harness IoT, 5G and MEC with AI. In the U.S. for example, 67 percent of businesses believe that 5G use cases can deliver 11 percent (or more) in cost reductions over the next three years. Nearly a quarter (23 percent), believe that 5G use cases could deliver revenue growth of 11 percent or more. The time is right for CSPs to change their approach to selling 5G- and non-5G-driven IoT propositions. But are enterprises willing to buy from CSPs?
Building effective IoT solutions is a team sport and enterprises know that one organization doesn't have all the answers. However, they expect industry players to collaborate to provide solutions to their business challenges. They want to find the perfect solution to their problem, rather than invent a solution by integrating multiple products in a way that's slow and costly. Their goal is to buy complete IoT solutions ready to be consumed in a bite-sized way, with no upfront investment or risk. To do this, they look for partners that understand their challenges and who can orchestrate the right ecosystem of components to deliver solutions that perfectly solve their problems.
Volkswagen's new industry cloud backed by its own 5G campus network is a classic example of this. The company is teaming with technology partners like AWS to launch an Industry 4.0 ecosystem to drive manufacturing excellence and innovation. Volkswagen aims to gain a competitive edge over its competitors.
Therein lies the challenge: enterprises want to buy solutions, and CSPs want to sell products – in effect, to organize themselves in the way that best suits how they want to structure their business internally rather than how best to meet customer needs.
'Easy' is the key to the market
For CSPs, our research also revealed that the opportunity is there for the taking, indicating that 98 percent of European, 92 percent of Asian and 87 percent of North American businesses are willing to buy advanced solutions from CSPs.