By: Scott St. John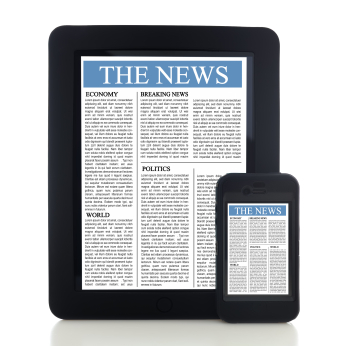 Though the New Year is behind us, Pipeline's newsroom continues to ping with top trends and predictions for 2021. We heard from the Federal Communications Commission on advancements in bridging the United States' digital divide. We also received a raft of new insights and predictive metrics from Juniper Research, Comarch, NordVPN Teams, Enea, and others on what forces and innovations will shape the year to come. This month, we also saw 5G begin rolling out at US airports, the first sliced FWA deployment, a partnership focused on advancing innovation in biomedicine, and developments to continue to transform operators' and service providers' businesses through BSS and other digital tools.
The top telecom industry news stories from the month are summarized below. To view all the news as it breaks, check out Pipeline's News Center or subscribe to receive our telecom industry news summary.
Mobility News
Mobility news this month included new reports capturing the state of mobile networking and innovation around the globe. In selected headlines, the Federal Communications Commission released its annual Broadband Deployment Report, which shows that significant progress has been made to bridge the digital divide over the last year. Sounding a cautionary note, NordVPN Teams has released a new report noting that two out of every five security breaches are related to a mobile or IoT device. Juniper Research has found that the number of international roaming subscribers dropped by 73 percent to 243 million globally in 2020, resulting from travel restrictions arising from the COVID-19 pandemic. This is expected to rebound during recovery.
In other mobility news, AT&T is rolling out 5G at US airports, beginning with Tampa, Florida. The multi-year effort will cover major gate and concession spaces, where travelers and airport employees have the greatest need when accessing mobile applications and entertainment with a 5G+ capable device.
Network Transformation News
Before his tenure ended on January 20, FCC Chairman Ajit Pai signed a cross-border radio frequency spectrum coordination agreement with Canada to advance network cooperation and innovation across borders. In other domestic network news, Nokia will continue its longstanding T-Mobile partnership with a five-year deal. Under the new agreement, Nokia will continue to expand T-Mobile's extended range (low-band) 5G coverage.
In global network transformation news, Nokia announced an expansion of its strategic 5G partnership with Zain KSA. The move allows Zain KSA to support smart home and office adoption in the country with enhanced connectivity for smart devices through 5G and Wi-Fi 6. Nokia has also successfully piloted 4G and 5G fixed wireless access (FWA) network slicing with Saudi Arabian telecommunications services provider Mobily on its live commercial network, the first sliced FWA deployment in the world. In Asia, Nokia and M1 have signed a partnership agreement to deploy Nokia's cloud-native core software in order to drive Singapore's 5G standalone network launch in 2021.
Ooredoo Group and Ericsson have signed a global frame agreement for the supply of 5G radio, core and transport products and solutions, as well as related implementation and integration services. The agreement covers all 10 of the group's operating companies in Qatar, Indonesia, Algeria, Iraq, Kuwait, Oman, Palestine, Tunisia, Myanmar and Maldives.
Alsard Fiber and its subsidiary Cellnet are set to modernize their networks using a multi-tenant BSS and affiliate solution from digital enablement and revenue management software provider Alepo.