By: Brad Poulin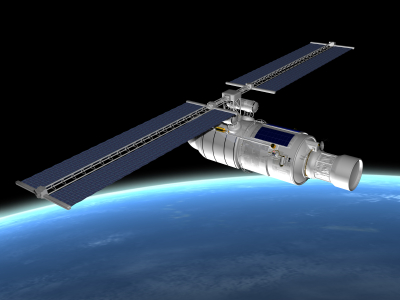 In the world of the industrial Internet of Things (IoT), two simultaneous phenomena are driving unprecedented convergence. Customers are demanding more data from service providers, but at the same time, crucial 2G and 3G cellular infrastructure is being deprecated. To meet this need for more data, service providers are turning to satellite to improve reliability and avoid interruption in connectivity. As satellite and cellular networks transform, the future where they coexist and work seamlessly together is the future of industrial IoT.
To meet customer demands, industrial IoT service providers are moving from dated reporting systems to modern, unified cloud-based platforms providing more data, better analytics and real-time decision making. These new platforms are designed with the user in mind, offering enhanced customization, more data points, and crucial integrations. This access to information requires higher network usage, however, driving up usage costs for customers. As they require more information, service providers are expected to provide solutions that are always on and process thousands of data points a day. For that reason, IoT solutions are consuming more data than ever before. This demand exists for both satellite and cellular solutions.
Data demand on the rise
At the same time, 2G and 3G networks are being shut off in many parts of the world in favor of 4G and 5G. Customers are being forced to upgrade or replace their IoT solutions to accommodate the shutdown. This is happening in phases, but it presents a unique challenge for IoT users: the networks they've relied on for a decade or more are becoming unavailable, which means replacing dozens, hundreds or thousands of devices in order to keep their assets connected.
While the demand for more data drives the adoption of higher-data-rate services and always-on solutions, network shutdown also encourages customers to seek out future-proof solutions. Neither cellular nor satellite can offer all those things. Cellular is not future-proof, as evidenced by ongoing network shutdowns, and it doesn't offer always-on connectivity. Cellular can be unavailable due to blind spots, congestion, weather conditions and more. At the same time, most satellite networks are limited in data rate, and connectivity typically comes in at a higher price than cellular.
Dual-mode solutions
Where do customers turn if they can't get everything they need in either network? The answer, for many, is to choose both. ORBCOMM has launched dual-mode solutions that are able to capitalize on the best of both worlds: the low cost and good coverage of cellular connectivity combined with the global coverage and longevity of satellite networks. For many customers, dual-mode is the only way to address the complexity and reliability needs of today's industrial IoT solutions.
The idea of dual-mode industrial IoT solutions is not new. In many cases, it has been the only way to effectively track and connect assets. The maritime industry uses dual-mode IoT to reliably track vessels at sea using satellite, switching to cellular at port to reduce costs. Some vehicle fleets, particularly those in heavy industries or oil and gas, often travel to remote regions where work is being carried out. These vehicles travel across areas with and without cellular connectivity. Being able to switch between networks as needed is crucial to effective monitoring and maintaining operational efficiency. Now, more industries than ever are realizing the benefits of satellite and cellular IoT.
Dual-mode IoT solutions take many forms, and their features can vary by use case. Automatic network switching is a key component, which keeps data costs down by prioritizing the cellular network when available. Some of ORBCOMM's unique solutions include both cellular and satellite antennas in the same terminal, offering a device that doesn't need to be integrated, making things easier for our partners when developing solutions.