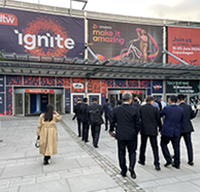 For its second year the TM Forum's DTW23 – Ignite found itself in Copenhagen after a COVID hiatus and a much-needed venue change from a stuffy old convention center in Nice, France. There's always a trade-off though; by using the much more up-to-date venue of the Bella Center, TMForum had to sacrifice an impressive array of walkable amenities. A 15-20 minute taxi ride outside of the city center meant that attendees who wanted to remain on the grounds of the expo were forced to stay in either a corporate paradise or hellscape depending on their personal preferences.
With the Marriott hotel next door, the venue couldn't really be any better placed if you are the type of telco aficionado that requires no reprieve from all things business. A one-minute "commute" from hotel to expo every morning and a chance to slope off and play golf at the Royal Golf Center literally across the road on the inevitably quiet third day. What more could one ask for?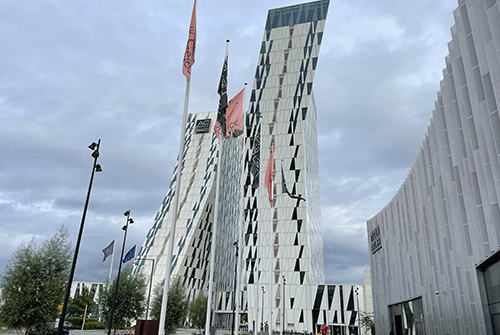 Figure 1 - DTW23 – Ignite Bella Convention Center Venue

My first impression of Copenhagen itself was just how much more money and infrastructure the city had than my troubled England. Every taxi at the airport was either a Tesla or a Mercedes, the streets were as clean as Japan, most of the cars were electric and public spaces were better planned. The 5G and Wi-Fi in the airport, Bella Center, and the Marriot were seriously the best I have ever experienced—everything was instantaneous at all times. The Danish people were pleasantly reserved, honest, and very helpful. First impressions held fast throughout my three-day trip, leaving me with the thought that my next trip to Copenhagen must be for pleasure.
TM Forum's CEO Nik Willetts really put a fire under everybody (for at least the first day) with his opening speech. Without a single "umm" or pause, the well-trained public speaker shared his pride in DTW23 – Ignite, letting his audience know that there were 54 catalyst projects being showcased in The Quad whilst global thought leaders and C-suite leaders would be talking over the three-day event. Willets went on to say that the catalyst program had doubled in size and reiterated that the core philosophy at the program was "working together," something he or the interests of the Forum itself believe the industry desperately needs.
Things quickly got serious though as Willets shared the low points the industry is facing that are crying out for change—change that the Forum has an agenda for its members to make, of course. He boldly stated that the "industry has spent $1 trillion for less than 1% return," a sound bite that echoed throughout the halls as the event went on. In the surprisingly small auditorium for the Opening Headliners talk, Willets warned us of twenty-year-old tech that was "weighing the industry down" and called