By: Jim Schakenbach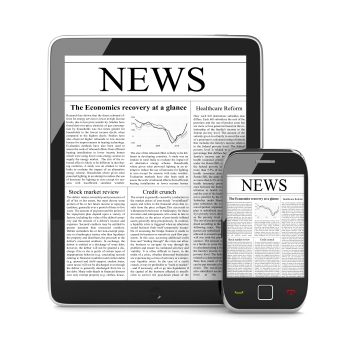 The New Year got off to a strong start with a number of developments on all industry fronts – from connectivity to security and the ongoing development of 5G wireless technology.
Advances in connectivity
Newer, easier, and more reliable ways to connect the user to the network and network-to-network represented a sizable portion of this month's news.
Fibercom announced the availability of the world's first LTE Cat 9 M-2 module with global industrial and carrier certifications, including over 10 carrier certifications, over 35 regulatory certs, and field tests with over 70 carriers across 20 countries.
Linksys launched its new combination router range extender, access point, and bridge device. The company claims it is the first Tri-Band modular Wi-Fi system that can be installed in various mesh configurations providing fast and reliable Wi-Fi to the edge of a home network with 100 percent of the speed.
NimbeLink announced the launch of its Skywire LTE Category M1 (LTE-M) modem designed to fully utilize the Verizon 4G LTE network for IoT and M2M applications. The company has posted design files product developers can use to plan cellular access for IoT products. Designed specifically for Internet of Things (IoT) and machine-to-machine (M2M) applications, Skywire LTE-M modems will make full use of the capabilities of Verizon's 4G LTE cellular network.
Verizon
claimed this month that it has successfully demonstrated the use of different vendor equipment at the CSP and customer ends of a passive optical network, completing what it believes is the
first interoperability trial of NG-PON2
(next generation passive optical network) technology at its Verizon Labs location in Waltham, Mass. The trial demonstrated that equipment from different vendors on either end of a single fiber -- at the service provider's endpoint and at the customer's endpoint -- can be used to deliver service without impacting the end user. Until now, equipment from the same vendor had to be used on both endpoints.
Carrier-neutral fronthaul fiber provider ZenFi and telecom service provider Cross River Fiber announced they are teaming up to offer an online platform that streamlines the ordering of network-to-network metro cross-connects between data centers. Together, the companies are launching zXc (ZenCross Connect), a self-service platform enabling automated purchase and configuration of interbuilding and interstate network cross-connects. Leveraging a robust fiber-optic network, zXc offers a streamlined portal for ordering bandwidth between data centers and colocation facilities in the New York/New Jersey metro area, making interconnections simple and easy to procure.
This month, Ixia announced it has successfully demonstrated 400 Gigabit Ethernet (GbE) technology designed to support the persistent growth in global bandwidth demand and IP traffic that is expected to increase 3X over the next 5 years. The first-of-its-kind live demonstration was delivered to key members of the 400 GbE ecosystem including a variety of end-users, as well as network equipment, chip, and optics manufacturers. Attendees were provided with a first-hand view into Ixia's ability to integrate new and existing solutions, including PAM-4 (the most scalable multi-level signaling protocol for next-generation line rate), with the company's advanced 400 GbE technology to address the growing bandwidth requirements of expanding hyperscale data centers.