By: Scott St. John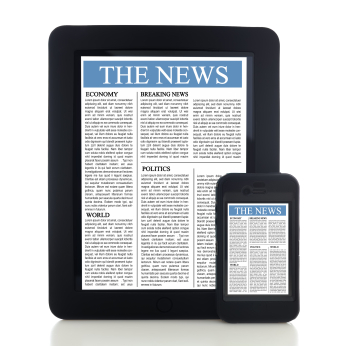 The industry was a flurry of activity this month, with innovation, IoT, network expansion, security, and regulation filling the news. The top stories from the month are summarized below. To view all the news, check out
Pipeline
's
News Center
.
Steps in Security
In security news, a report by Corero indicates that DDoS attacks are on the rise due to vulnerabilities of IoT Devices. This news should come at no surprise, as 90% of consumers lack confidence in IoT device security, according to a survey conducted by Gemalto. To address the growing threat, Windstream announced it has launched a DDoS Mitigation Service to help its customers identify and address attacks in real-time. Senet and G+D Mobile Security also announced a partnership to improve LoRaWAN connectivity across the IoT ecosystem.
Nokia made news this month by announcing its cloud-native Session Border Controller (SBC) has reached new benchmarks in the battle to combat threats to fixed, mobile, and cable networks. The Nokia SBC solution allows service providers to securely provide voice and video service while protecting against DDoS, cyber security, and other risks; without impacting the Quality of Experience (QoE). Nokia also announced the latest version of its NetGuard solution has been upgraded to include automation and analytics to help its customers protect against ransomware threats, which are on the rise according to the company's Threat Intelligence Report.
Radisys and Rohde & Schwarz announced that they are teaming up to provide a network and security solution for European operators. The combined cyber security solution utilizes monitoring and analytics to provide operators with a scalable solution to analyze traffic as they continue to evolve with virtual network and 5G technologies. Safe-T also announced a new cyber security solution, focused on software-defined access. The solution masks mission-critical information at the perimeter, restricting access to only authorized users, both on premise and in the cloud.
Fostering Innovation
Microsoft Ventures Announced Innovate.AI, a global search for startups that are shaping the future of artificial intelligence. The initiative is a partnership with Microsoft Ventures, Madrona Venture Group, Notion Capital and Vertex Ventures Israel. The program will reward one start-up in each region - within the US, Europe, and Israel - with prizes ranging between $500K and $1M dollars, plus Azure credits; totaling $3.5M in venture funding and $2M in Azure credits.
The Vodafone Americas Foundation celebrated the 10th anniversary of its Wireless Innovation Project. The competition puts $600,000 up for grabs for wireless innovations that further social good.

Ericsson also announced the launch of its Innovation Award program as a global competition for students who compete to find innovative solutions on how we find, validate and share truth in the age of ICT. The theme is "The Future of Truth" and offers EUR 500,000 in cash and prizes for college students who enter the competition.

Network News
Vodafone and CityFibre announced that that have partnered to deploy Fiber to the Premise (FTTH) to 5 million homes and business in the UK by 2025. KEYMILE and Gigaclear announced collaboration to bring ultrafast, one-gigabit-per-second speeds to rural England. The venture aims to provide Gigabit broadband services to tens of thousands of homes and businesses in under-served, rural areas. In Sweden, Munkfors Metro Network's fiber network got a boost with Digpro's network operating system to provide better visibility, information sharing, and collaboration as they continue to expand their network.