By: Jim Schakenbach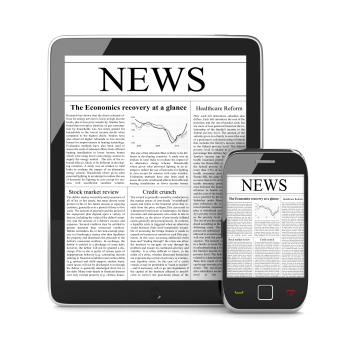 Mobile World Congress 2017
It was a busy news month in telecommunications with one of the industry's largest events, Mobile World Congress ushering in the month of March. During which, advances in subscriber services, technology, and business all made the headlines. Technologically speaking, carriers and solution providers focused on improving wireless infrastructure to handle the rapidly increasing demand for connectivity in challenging environments. 5G was a hot topic, as was connecting the multitude of devices in the Internet of Things (IoT). An increased presence of connected cars and robots were smattered across the expansive the event floor, and a buzz of artificial intelligence (AI) and machine learning was weaved into the many discussions Pipeline had at the event.
The Mobile World Congress event itself was felt relatively flat. Attendance was virtually the same as the last year, which is the first year where Pipeline attended where this was the case. This isn't to say the event was any less important or valuable, just that it was on par with, but seemed to lack the luster and exciting growth from, previous years. This could also be a result of the GSMA, the event organizer opening up two new events - one in Singapore and and one in the US (San Francisco, CA). Both of which are relatively new and growing, attracting local attendance but perhaps at the expense of MWC in Barcelona.

Regulatory News

In the US, the new Republican administration-controlled FCC continues to shape its evolving policy under recently-appointed chairman Ajit Pai. Last month Pai announced the commission would be more closely involved in consent decree enforcement activities and that the flurry of "midnight regulations" put into effect toward the close of the previous administration's term would be reviewed and in some cases revoked.
The FCC also took steps last month to help expand and preserve 4G LTE mobile coverage across rural America and in tribal lands by providing $453 million in annual universal service support through the FCC's Mobility Fund Phase II for a period of ten years.
In Europe, The Council of the European Union announced that embassadors of the member countries have endorsed the wholesale deal that will end the use of roaming charges in the European Union. Member states' ambassadors endorsed the deal on wholesale caps that will eliminate retail mobile roaming charges in the EU on June 15 this year.
Enhancing the customer experience
A J.D. Power study released last month indicates that mobile customers with unlocked cellphones (no contracts) are more satisfied with their customer service despite increased contact from their carriers. The study reveals that as the number of customers with unlocked cellphones (phones that can be transferred to other carriers) increases, their frequency of service contacts also increases, and their satisfaction actually improves.
Another study, this one released by Comptel Corporation, reveals that 55 percent of mobile data users in the US and UK are eager for more personalized messages and services from their carriers. The new report highlights the opportunity carriers are missing to better monetize customers and drive additional revenue opportunities by not providing more personalized services and support.
Procera Networks announced in February that it is partnering with Brocade to produce a joint subscriber analytics solution enabling mobile operators to more accurately identify and act quickly upon application trends and activities. The joint solution combines Brocade's Envision Fabric visibility product line with Procera's eVolution Virtual Experience Probe to give mobile operators much greater visibility and real-time access to deeper network, subscriber, and traffic intelligence.
CLX Communications announced it is working with cloud mobile marketing platform provider Waterfall and Google to enable brands to reach mobile users with a rich, dynamic, app-like experience using rich communication services (RCS) messaging. The partnership is part of Google's Early Access Program (EAP) which will allow brands to reach customers in new and dynamic "mobile app-like" ways directly within Android smartphones' native messaging service, providing features including suggested replies and actions, dynamic rich media, and company branding.