By: Carl Moberg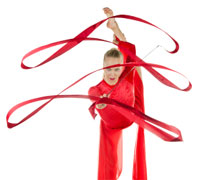 Delivering new services is critical to CSPs staying competitive and profitable. Today, the systems and processes used to deploy services and configure the underlying network equipment have become bottlenecks that cause delays in both introducing new services and activating existing services. Service providers are undergoing a sea change in the way they manage their networks; moving from network engineers configuring individual devices to software developers programming the entire network. A critical component to delivering true network automation is the adoption of a resilient network abstraction layer. A network abstraction layer is needed to enable services to be programmed and automatically translated into configuration changes on network devices in a way that supports the rapidly emerging software-centric network management practices.
No Longer Set and Forget
The requirements for service fulfillment have changed dramatically in the last few years, owing to applications driving the need for more flexible network architectures and dynamically changing overlay networks. Network devices are no longer configured for static applications, and only occasionally upgraded. New architectures require management systems that support high frequency; fine-grained configuration changes in real-time and in a fail-safe manner.
Modern communication applications and services require frequent configuration changes. In some CSP environments, there are thousands of configuration changes made to the network per hour. At the same time, configuration changes are often fine-grained and made to multiple networking devices, like when CSPs temporarily change the bandwidth profile configuration on all devices that carry a specific virtual connection.
Fail-Safe Changes Needed
Services are technically abstractions built on top of applications and devices distributed across a network. A change request to a service instance results in a distributed state transformation in the network. Unless these changes are made in a fail-safe manner, the network can easily end up in an inconsistent state. Configuration errors are a major source of network outages and are difficult to recover from, often extending the period of disruption. Configuration changes to modern networks require transaction and rollback management to ensure that multiple changes can be made in their entirety or not at all.
Real-time Changes
Whether customers are ordering increased bandwidth or new services, they typically expect services to be turned-up quickly if not in real-time. Change requests increasingly originate from customer self-service portals further propagating the expectation for more or less instant fulfillment of requests. While speedy turn-up of services leads to increased customer satisfaction and loyalty, it virtually removes the possibility of human involvement in the process of changing device configurations.