By: Jesse Cryderman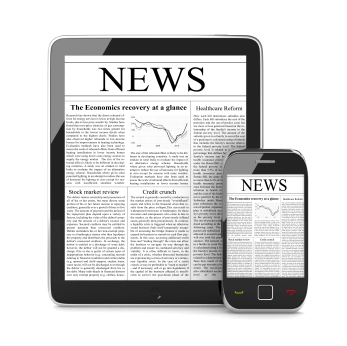 Show Me the Money
If investors were betting that LTE buildouts would drive big gains across the infrastructure segment, this month was a wake up call. Quarterly earnings reports are beginning to roll in, and, among other trends, they reveal a steady increase in mobile data revenue for communications service providers (CSPs) and challenging market conditions for telecommunications infrastructure vendors. On one hand, Verizon Wireless reported record-high margins; on the other, the wireless infrastructure market hit an eight-year low.
For wireless operators in the United States, the money was most definitely in mobile data. Sprint revenues were up 6 percent on the strength of its unlimited data plans; Verizon Wireless saw a 7.3-percent increase in service revenues; AT&T posted its highest ever operating margins (30.3 percent), bolstered by a $1 billion uptick in mobile data revenue; and MetroPCS reported a 6-percent growth in revenue.
European service providers didn't fare so well, as the impact of the European financial crisis, and particularly Spain's deepening problems, became more painful. Vodafone, the world's largest mobile service provider, posted an 8.1-percent drop in service revenue (although mobile data revenue was up more than 17 percent). BT noted a 6 percent drop in revenue, and Orange/France-Telecom reported a 2 percent decline in revenue in France. Telefonica performed well in Latin America, but posted a 6.1 percent loss in Europe; however, like other service providers, Telefonica saw mobile data revenues rise, up nearly 16 percent.
Infrastructure vendors, by and large, did not fare well in the second quarter. Alcatel-Lucent, ZTE, and Ericsson all felt the pinch of a contracting market; or maybe Huawei just swallowed up all of the oxygen in the room. For the first time in history, Huawei reported higher revenues than Ericsson, ostensibly taking the crown from the Swedish incumbent. Cisco didn't report new earnings, but it did layoff an additional 1,300 employees, and ZTE played ping pong with the press over a rumored layoff plan that would effect 10,000 workers.