By: Chun-Ling Woon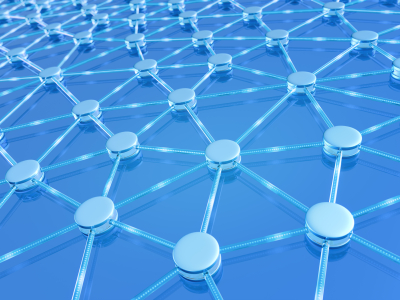 There are places in Africa where a guy lugging a car battery on a bicycle will charge your cell phone for a few cents. There are other shops in the world where people can swap dead phone batteries for a charged one like some of us swap out the empty propane tank for our gas grill. In many parts of the world, there isn't an electric outlet every few feet or even in every building and if there is, there are times during the day when there is no power anyway or the cost per kilowatt is too steep. Even if there was a mandate for universal service, the economic and infrastructure realities of the locale make delivering it impractical, so individuals and communities work with what is available and come up with practical alternatives.
As nations and network operators consolidate infrastructure to create even larger public networks capable of delivering greater capacity, there are places all over the planet where broadband access via a single, nationalized network is unrealistic. These are places that, whether by choice or necessity, people and businesses are located and those people and businesses require communication connectivity just like they require water, power, and transportation. And just like water, power, and transportation; these individuals and businesses have no illusion that they will have access to the same services at the same price as someone located in a city. There is no interstate highway connecting employees to an off-shore oil platform and there's no fiber ring connecting cattle ranches in the outback of Australia. Why? Because it costs too much.
One Size Does Not Fit All
Operators calculate the cost per home passed and it's an important metric. The cost to connect 100 customers in a six story apartment building is significantly less than the cost to connect 100 customers scattered across the Serengeti. Any construction project has three key elements – time, quality, and cost. The rule of thumb is that you can only have two of the three. If you want it fast and cheap, the quality won't be as good; if you want it cheap and good, it will take some time; if you want it good and fast, it's expensive. Construction of remote broadband communications networks, wireline or wireless, follow that adage. If you want fast, high quality broadband today, it's expensive. If you'll settle for slower service that is affordable, you can have it now. If you want high speed at a lower cost, you'll have to wait.
Solving the problem of really remote access will be done locally, not from some center of government or global headquarters building. Large, community-based deployments are a cost-effective way to deliver services to many users in a small geographic area. It worked for water and electricity. Coverage is ubiquitous as are operations and maintenance, making services affordable for the customer and profitable for the provider. Population density makes it very cost effective to implement hub-and-spoke or ring architectures to deliver water, power, and network connectivity. Less population, however, means more expense – unless the architecture changes. One well per water customer would be ridiculous in any city or town but it's a necessity in rural areas and, over the life of the system, the cost is manageable.